Thank you for contacting Tyme Builder Inc, a representative will contact you shortly.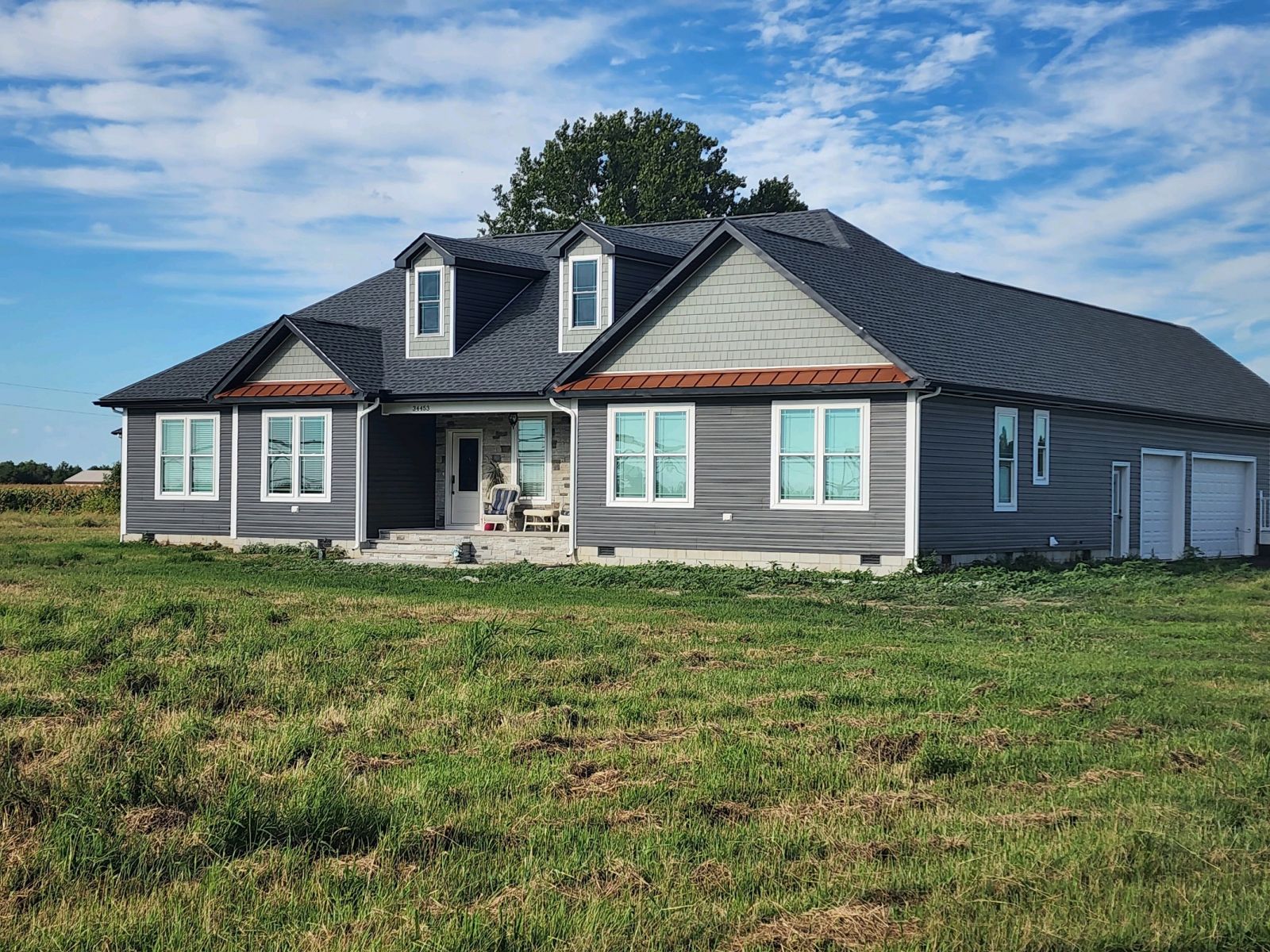 Family-Owned & Operated
Tyme Builder Inc

is Seaford's Premier Custom Home Builder

Tyme Builder Inc has been building custom homes from the ground up for the Seaford community for over 30 years. We offer start-to-finish solutions for every construction project. We also offer full design services.

In addition to custom home building, we specialize in home renovations including roofing and siding, as well as remodeling including bathrooms, kitchens, garages, and more! We offer start-to-finish solutions for every project, and we never compromise on quality, from the materials we use to how our knowledgeable and experienced team installs and handles them.

We are committed to providing the best quality of service. Get a free estimate today and we'll get to work on making your home renovation and remodeling dreams a reality!
Custom Home Building

Services

Building your dream home should be an exciting and rewarding experience, and selecting the right builder for the job is the most important aspect. What's the builder's reputation for honesty, integrity, and ability to produce quality work with desired results at minimum expense and waste?

01

checklist
Getting Started
Our approach guides the owner through the design-build process with clear, thoughtful explanations to eliminate unexpected surprises.
02
group_add
Building Our Team
We can build a design team to best meet your unique needs or we can work closely with your design team.
03
work
Getting to Work
We also work with many gifted architects, engineers, interior designers, and landscape architects to simplify the building process.
04
grade
Customer Satisfaction
This team approach provides excellent workmanship, saves time, money and provides value-conscious service. It is also a lot more fun!
Other Services
roofing
Roofing
We can install, replace, or repair any type of roof on any type of home
house_siding
Siding
Make a striking impression with brand new siding and replacements
bedroom_child
Remodeling
From bathrooms to kitchens, give the interior of your home the upgrade it needs
We Are GAF Certified Contractors
When you hire a GAF Certified Residential Roofing Contractor, you have access to lifetime limited warranties with the best coverage in North America. With only 7% of roofers being GAF Certified contractors, we meet a professional standard of excellence and are up-to-date with the latest technologies.
We Are Proud Of Every Project!
Interactive digital portfolio of our past clients. Filter by location, project type, photos, and reviews.
Why Choose

Tyme Builder Inc?

01

groups
Experienced Team
We're family-owned and family-operated and we personally oversee every project from start to finish.
02
tungsten
Services
We offer a full suite of services by taking care of the exterior of your home and the interior as well.
03
emoji_events
Passion
This isn't just a business to us... this is our passion!
Financing Your Next Project Is Easy With Us!
Trying to figure out how to finance major home projects can be overwhelming, but we can help! Tyme Builder Inc makes the entire financing process as painless as possible by offering a variety of affordable, budget-friendly plans. All you have to do is pick the one that works best for you!
Attention Active Military, Veterans, and Retirees
Thank you for your sacrifice and your commitment!
GAF, a U.S.-based corporation, is giving back to our troops.
U.S. Military Troops get a $250 Rebate when they install a GAF roofing system on their home and purchase an Enhanced Warranty.